---
An ongoing multi-year collaboration with public health researchers, people who use drugs, government officials, and community organizations to design healing and compassionate systems of care in the United States.

Prior to the COVID-19 pandemic, the Opioid Crisis (oftentimes referred to as the Overdose Crisis) was and continues to be America's deadliest public health emergency. As the pandemic persists, drug overdose deaths continue to rise in record numbers across the United States.

Since 2019, I have been working in collaboration with many folks in Rhode Island, developing and implementing a portfolio of interventions, each with the intent of applying pressure on different parts of the care system to enact change. The goal of this work is to pull the system of care and addiction into a new future.

---
In July 2020, the Center for Complexity (CfC) at Rhode Island School of Design began a collaboration with the
COBRE on Opioids and Overdose
to create a mechanism for systems change in Rhode Island. In March 2021, with support from the National Institutes of Health (NIH), the CfC and COBRE initiated a six-month process of design-led discovery organized around two intensive RISD-facilitated studios.
The studios set out to create a coordinated, interdisciplinary effort, and a structure for collaborative redesign to the current challenges.
︎︎︎
read more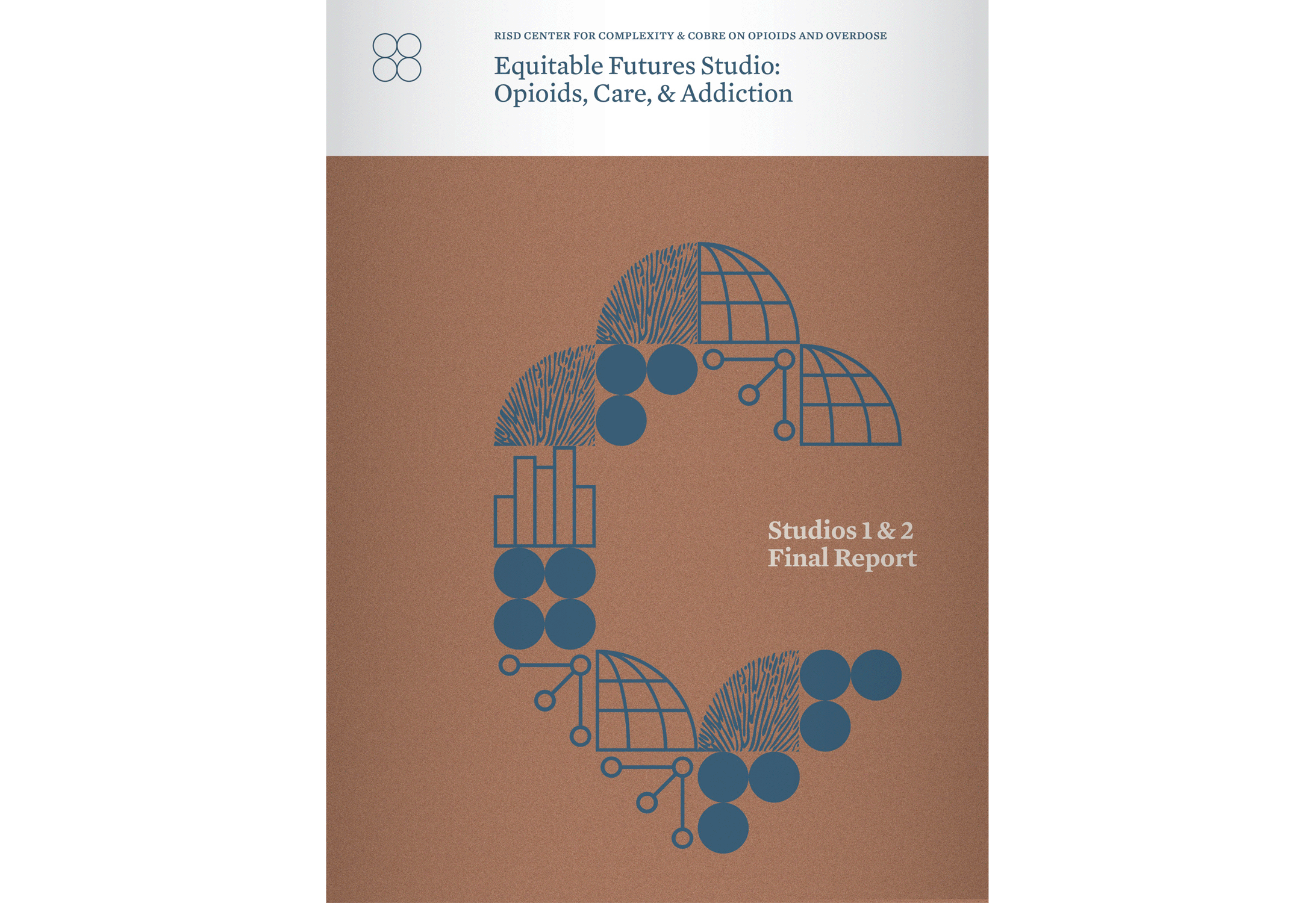 ---
In the Spring of 2022, the Center for Complexity taught a RISD interdisciplinary studio with graduate and undergraduate students from Interior Architure and Industrial Design.
The studio was designed around the July 7, 2021 legislation passing a two-year pilot program to prevent drug overdoses through the establishment of harm reduction centers in Rhode Island
.
The law and regulations set minimum criteria that a harm reduction center must operate within.
Between regulation and implementation, there lies a host of design decisions that span disciplines and scale. These will have a profound impact on the health and wellbeing of all who occupy the site. This was the starting point of our studio.
︎︎︎
read more
---
mainstay RI is a small thinktank and advocacy group working to redesign the environments of care for people impacted by the overdose crisis. We conduct research, provide educational training, design interventions, and partner with local community organizations to support their work.
︎︎︎
read more
---
America Public Health Association 2022 Conference & Exhibition

In November 2022, the COBRE on Opioids and Overdose in collaboration with the Center for Complexity and RICARES presented at the American Public Health Association Conference in Boston. As a vehicle for learning and engagement with conference attendees we created a mock overdose prevention site (OPS) in the form of an exhibition to build awareness and provoke conversation. The mock OPS was designed both as an exhibit on harm reduction sites as well as a simulation for attendees to walk through and experience.

---
Related Press / Publications
Index