---
EQUITABLE FUTURES STUDIO: OPIOIDS & OVERDOSE
Equitable Futures Studios


In July 2020, the Center for Complexity (CfC) at Rhode Island School of Design began a collaboration with the
COBRE on Opioids and Overdose
to create a mechanism for systems change in Rhode Island. In March 2021, with support from the National Institutes of Health (NIH), the CfC and COBRE initiated a six-month process of design-led discovery organized around two intensive RISD-facilitated studios.
The design studio format brings together a diverse group of stakeholders working across a shared challenge and provides a platform for open, guided inquiry into problems for which there are no simple or totalizing answers. Studios are a venue for research, experimentation, insight generation, and creativity — they accommodate the mess that comes with navigating uncertainty and embracing complexity as a matter of process. The studios set out to create a coordinated, interdisciplinary effort, and a structure for collaborative redesign to the current challenges.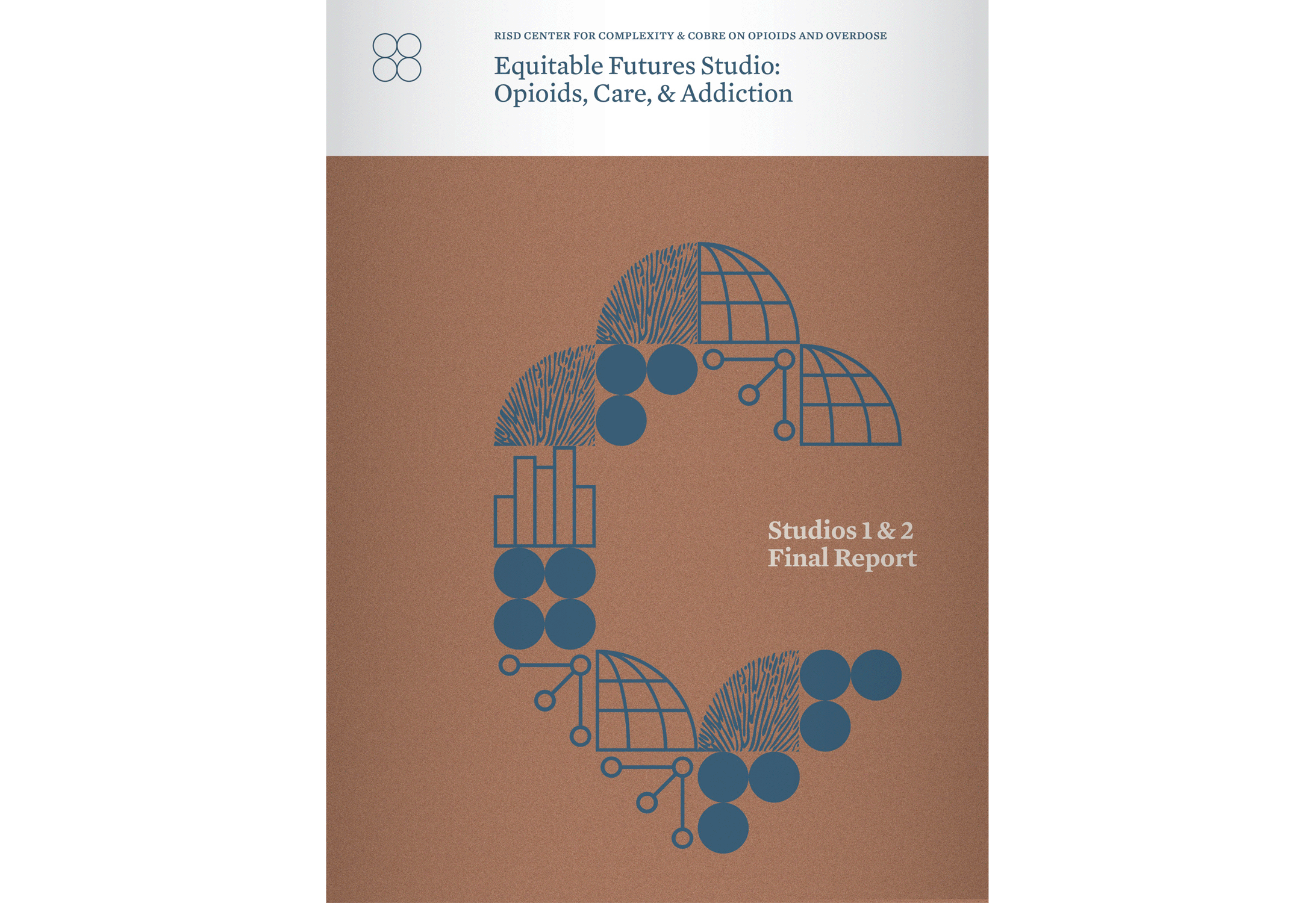 read the report
The Studios

The Center for Complexity team and the COBRE on Opioids and Overdose assembled a cohort of thirteen people working in and around the overdose challenge. We divided the group into two themed studios and five emergent subteams.

Over the course of July and August 2021, the teams devoted a great deal of time to wrestle with the mismatch between what we have and what we need to address the overdose epidemic in Rhode Island. Facilitated by our designers at the CfC, with support from RISD research assistants and COBRE staff, the teams collaborated on proposals each with different areas of focus. They moved back and forth between big visions and tiny, consequential, details. They questioned everything — the nature of the systems in place, the starting points we offered, and the problems behind the problems. Taken together, these proposals form a portfolio of ideas for designing a robust system of care in Rhode Island.

The intention for this work is to be the basis for action. A tool to be used to instigate conversation, provoke discussion, advance questions, move ideas forward, and inform funding and implementation.

---
Related Press / Publications
Index